Why join Island Heritage Trust? To help us to accomplish our mission:
…to conserve significant open space, scenic areas, wildlife habitats, natural resources, and historic and cultural features that offer public benefit and that are essential to the character of the Deer Isle area.
We invite members to join for a donation of time or money – there is no minimum. We depend on our members' financial support to provide for our funds to operate and fulfill our mission.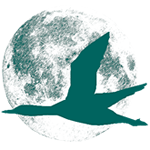 BEST MEMBERSHIP OPTION: Join the Luna Giving Society (a fancy new name for our monthly giving program). Monthly donations are easy on your bank account and give the Trust steady, reliable support to keep these beautiful lands accessible and provide engaging programing for all.
To join the Luna Society and become a monthly donor, Click on the DONATE NOW button, and select "Monthly." Thank You!
As a member you will receive our biannual newsletter, conservation news, and invitations to special events.
Use a donation of time to become an active volunteer building trails, working in the office, speaking at one of our Walks and Talks, monitoring easements, or leading a boat tour. All of our volunteers have a special talent that can help the Trust!
To become a member by donating either time or money, you can contact us by phone or e-mail, or print and complete our Membership Form. Or become a member online with your credit card by clicking the Donate Now button.
If you are donating online with a credit or debit card, please consider becoming a sustaining member with a recurring donation. Your donation will be automatically deducted from your card at the interval chosen by you – either monthly, quarterly or yearly. There is a minimum of $10 per month or quarter (or $35 per year) for this service.